Site blog
Anyone in the world
Dear Professional,
With the increase in the demand for project managers globally, Burgeon Palms is offering to equip 20 people this October  with the knowledge, skills and resources to enable them advance their career and compete internationally.
Our Project Management online training has been developed in an interactive and engaging way based on the PMBOK Guide from the Project Management Institute and you will enjoy the following benefits in this program.
Save 60% of the course fee and pay only N20,000 for 6 months self paced training / N30,000 for 1 Month Instructor-led training.
 Course Features:
Based on the updated exam outline
High quality and interactive eLearning content
Project, Program and Portfolio Management digital lexicon
End of chapter quiz
Templates and Case Studies
Assessment Questions
Interactive Games for 47 Process
Discussion Forum with facilitator and other participants
35 Contact Hours Certificate
Practice Questions
6 Months access to course content / 1 Month Facilitator-Led Training
Kindly note that this offer is valid till Friday, 20th October 2017.
After the deadline, the full cost of N75,000 will be required for this course.
 Sincerely,
Burgeon Palms
+2347018782711 (Call / WhatsApp)
enquiries@burgeonpalms.com
www.burgeonpalms.com
[ Modified: Thursday, 5 October 2017, 9:23 AM ]
Anyone in the world
Being able to pick up a new skill quickly is an asset in today's workplace, but our typical learning habits aren't always speedy enough. By breaking your goal down into its component parts, you can actually speed up your learning time. Many complex skills–from playing a musical instrument to learning a language–are just bundles of smaller sub-skills
Knowing your end goal is the critical first step to learning anything. It's what will keep you moving in a consistent direction, especially when things get tough–which they will. So it's important you define your goal as concretely as you can.
When you set your goal, try to identify the bigger purpose that's motivating it. Why do you want to learn this skill and not some other? What will you do with it once you do? Trying to learn something voluntarily just for the sake of learning rarely lasts long.
Now the deconstruction begins. Start by doing some research into whichever skill you want to master, keeping in mind the specific goal and underlying purpose you've set for yourself.
As you find out more about the skill, start listing all the components involved in learning it, no matter how small. Pin down as many as you can, but don't worry about getting everything. You might not know all the components involved until after you start. The point is to start thinking analytically from the very outset.
The first few weeks or even days of learning a new skill is the hardest. The beginning–when we're confronted for the first time with how much we don't yet know how to do–is when we're most liable to lose our motivation and quit.
Then, for at least your first five practice sessions, try to avoid any of the pitfalls you've outlined.
According to Pareto's Principle, 20% of your efforts will lead to 80% of your desired outcome. Here's where breaking down your goal into those sub-skills is really important. Of all the ones you identified, which fifth of them are the most essential to master?
If you're learning guitar, it could be memorizing the four chords that make up a majority of pop songs. If you're trying to become a better cook, it could be mastering three basic techniques that have the widest number of applications. In other words, whichever sub-skills you decide to focus on, make sure they're the most impactful ones.
Even after you've zeroed in on the 20% of sub-skills to pay close attention to, it might still be tempting to try learning more than one of them simultaneously. Many of us already struggle to multitask when it comes to things we already know how to do, so trying to learn more than one new skill at once is just about guaranteed to drag down your progress.
CR: Sean Kim

[ Modified: Saturday, 16 September 2017, 2:16 PM ]
Anyone in the world
Everyone who earns a PMI certification (with the exception of the CAPM® certification) must actively maintain their certification(s) through participation in the CCR Program and renewal of their certification(s) every 3 years. This ongoing educational and professional development measure ensures that certification holders remain relevant and are always prepared to meet the demands of today's complex business environment.

In this package you will learn how to get over 300 Professional Development Units applicable to any of the PMI certification. You will be given access to several online courses, resources, and webinars you can participate for FREE at your own convenience and learn relevant skills in line with the PMI Talent Triangle. 
Register NOW and you will not need to pay for PDUs ever again. 
Courses address several areas including:
Project program portfolio management
Industry specific tools, tips and strategies 
Key webinars from practicing professionals
Cost: 20,000 NGN - Buy Now
[ Modified: Monday, 11 September 2017, 2:47 PM ]
Anyone in the world
Learn. Meetup. Experience. Emerge.

Gain insight into making the transition from student to professional.

Join us for a free virtual event! This is a day full of opportunities for students interested in project management or an allied discipline to learn and network.

Keynote on Next Gen Leadership by Seth Mattison
Sessions include:

User experience and design thinking

Global impact of project management

Career trajectories of emerging professionals in project management

Global challenges facing projects

Networking and collaborative opportunities

#PMIStudentSummit
Anyone in the world
According to the Project Management Institute (PMI), the term project stakeholder refers to, "an individual, group, or organization, who may affect, be affected by, or perceive itself to be affected by a decision, activity, or outcome of a project"
A project may have internal stakeholders such as:
Project managers
Sponsors
Project team
Project Management Office
Functional managers
Other departments
End users
There may also be external stakeholders, including:
Customers
Interest groups
Regulators or government agencies
Communities
Neighboring businesses
Suppliers
Unions
Obviously, not all stakeholders are created equal. Some have more influence than others and some have more interest than others. Sometimes, stakeholders have conflicting objectives or interests in the project. Think about a project with an objective of relocating a factory from one city to another and consider some of the stakeholders:
The government agencies and communities in both locations will be stakeholders, but will have competing interests.
Some stakeholders will be very positive about the project, others quite negative.
Some stakeholders may have a lot of influence and can create obstacles or clear them depending on their interests.
Other stakeholders may have a lot of interest or may be greatly impacted, but have little ability to affect the project process.
It is important that the project manager take time to identify all stakeholders associated with the project. For each stakeholder or stakeholder group, the project manager will want to perform some level of analysis to determine:
Stakeholder interest – to what degree are they affected.
Stakeholder influence – to what degree can they affect the project.
Stakeholder attitude – positive, negative, or neutral.
Once this information is known and documented (typically in a stakeholder register), the project manager can develop a plan for communicating and managing each stakeholder/group. The intent of this communication will be to minimize any negative influences to the project, while maximizing positive influences.
There are several resources a project manager may consult to help identify stakeholders:
Project charter
Statement of work
Contracts
Lessons learned (from similar projects)
Stakeholder registers from previous projects
Organization charts
Subject matter experts
Government or industry standards
Other stakeholders (sponsor, project team members, etc.)
It is important to remember that this process is not just conducted once at the beginning of the project. Stakeholders, as well as their attitudes, influence, and interests, can change throughout the project life cycle. It will be important to review the stakeholder information on a regular basis. At a minimum, the stakeholder register should be reviewed at the beginning of each phase of the project.
>> James Muller
[ Modified: Wednesday, 23 August 2017, 10:01 PM ]
Anyone in the world
Physical obstructions are especially detrimental to collaborative efforts. Take away anything that blocks your view or forms a barrier between you and the rest of the team. Even during a coffee break, be aware that you may create a barrier by holding your cup and saucer in a way that seems deliberately to block your body or distance you from others. A senior executive told me he could evaluate his team's comfort by how high they held their coffee cups. It was his observation that the more insecure individuals felt, the higher they held their coffee. People with their hands held at waist level were more comfortable than those with hands chest high.

Anyone in the world
The effective use of body language plays a key role in communication. Here are some tips for powerful body language.

If you want people to speak up, don't multitask while they do. Avoid the temptation to check your text messages, check your watch, or check out how the other participants are reacting. Instead, focus on those who are speaking by turning your head and torso to face them directly and by making eye contact. Leaning forward, nodding, and tilting your head are other nonverbal ways to show you're engaged and paying attention. It's important to hear people. It's just as important to make sure they know you are listening.

Anyone in the world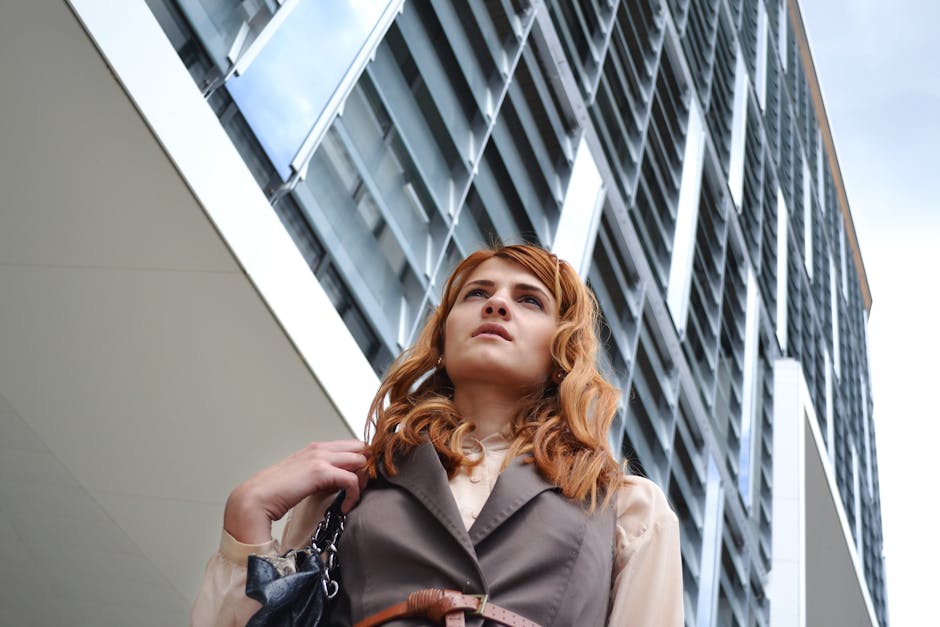 On December 14, 2016, US President Barack Obama signed into law S.1550, the Program Management Improvement and Accountability Act of 2015 (PMIAA) to enhance accountability and best practices in project and program management throughout the federal government.
This move signifies the importance of project professionals at all levels and the ongoing need for standardization, accountability, and ethics in the PM field.
Further, the project management profession is anticipated to grow by US$6.61 trillion by 2020, adding 15.7 million new PM roles, and PM certifications can provide professionals with the necessary skills to meet the growing demand.
PMI certifications are considered the gold standard in IT certifications by organizations and leaders around the globe in career advancement and the delivery of advocacy, collaboration, education, and research. With approximately 650,000 PM practitioners worldwide, the PMI notes that: "PMI certification holders show that employers recognize the value delivered by trained practitioners."
PMP is globally recognized

The knowledge and credential is applicable to most industries

This will be a great investment for Your future

Give yourself the needed career visibility

Expand your opportunities

Start your course with us today!
[ Modified: Tuesday, 24 April 2018, 1:35 PM ]
Anyone in the world
Taking the exam for the CAPM will soon be more convenient! 

Beginning 22 July 2017, PMI will offer candidates for the Certified Associate in Project Management (CAPM)® certification the opportunity to test via online-proctored (OP) examination.
Candidates will be able to conveniently and easily take an exam in the comfort of their home or office while being monitored by an offsite proctor. Center-based testing (CBT) will continue to also be available.
[ Modified: Wednesday, 28 June 2017, 8:46 PM ]
Anyone in the world
You've probably heard of the PMBOK® Guide, but how much do you really know about the leading publication that informs the project management profession?

[ Modified: Thursday, 22 June 2017, 2:43 PM ]