Site blog
Anyone in the world


For the first time in five years, more projects are meeting original goals and business intent and are being completed within budget, according to PMI's 2017 Pulse of the Profession report.
Since 2006 the Project Management Institute (PMI) has conducted a survey of business leaders and project management professionals and then compiled a report that offers valuable insight into the state of project, portfolio, and program management. PMI recently published its 2017 Pulse of the Profession Report, which noted an increase in project success rates in 2016.
In the report, PMI identifies two types of performance levels encountered within the surveyed 3,234 global project management practitioners and leaders from various industries: champions and underperformers.
Champions: When companies can boast that they have been able to complete projects within scope and meet intended business goals 80% of the time, they can be categorized as champions.
Underperformers: When companies complete projects within scope and only meet the intended business goals less than 60% of the time, they can be categorized as underperformers. These companies typically can only meet with success 33% of the time.
Key factors in successful projects
Each year many business leaders and project management professionals struggle with high project failure rates and may be at a loss for isolating the true reasons behind what went wrong. Hopefully, you can avoid analyzing project failures by learning from successful projects. Here are the top five factors for project success in 2016, according to the PMI report.
1: Reduce waste
PMI says for every $1 billion invested, companies waste an average of $97 million as a result of dismal project performance—this is approximately 20% less than a year ago.
In 2016, businesses categorized as champions experienced significantly less waste. Benefits realization maturity levels were high in champion organizations, and overall these companies typically enjoyed success rates 92% of the time and wasted almost 28X less money as a result.
2: Improve strategic business alignment
The report found companies that restructured their project management offices (PMOs) as strategic enterprise-wide project management offices (EPMOs) to align all project, portfolio, and program management initiatives with company-wide goals have seen 38% more of their projects meeting with overall business intent. Further, their failure rates were 33% less. The big win for businesses came as a result of a large shift in companies seeing and utilizing project management as a "strategic competency for success."
3: Improve sponsorship
Actively engaged and supportive sponsorship was also found to play a pivotal role in driving success rates from 59% to 62% in 2016. Interestingly, surveyed C-suites also note "bridging strategy formulation and execution and tackling technology and business disruption" as remaining a top priority and focus. Customer relations and operational efficiency was also mentioned as critical for at least the next few years.
4: Increase in training and talent investment
Also contributing to the uptick in project success rates within champion organizations was technical skills development training increasing by 57%, leadership skills increasing by 60%, and strategic and business management increasing by 51%.
5: Increase in agile adoption
The report also highlighted that "71 percent of organizations now reporting they use agile approaches to their projects sometimes or more frequently than in the past." Within the last year, many companies confirmed they use agile methodologies in at least 20% of projects, and an additional 20% of businesses employed a hybrid methodology of some sort.
By Moira Alexander
Anyone in the world
 

 

Did you know...?

95% of executives identified project management as the single most important skill for their current and future success? The Project Management Talent Gap Report also states that 15.7 million new project management roles will be added globally across seven project-intensive  industries by 2020.

 

It is no longer news that, the global demand for skilled project managers is at an all-time high as organizations continue to focus on higher productivity and greater customer satisfaction with minimum resources.

Get over 80% SCHOLARSHIP

Burgeon Palms is giving you a one-time scholarship of over 80% Discount on our self-paced Online Project Management Professional Training (6 Months Access)

 

Our project management training equips learners with the knowledge and discipline required to effectively plan, manage, execute, and control projects regardless of industry. You'll learn all about the most popular project management methodologies that help organizations deliver successful projects.

Professional Support

Get access to an experienced subject matter expert to guide your learning journey by answering any course-related questions as well as providing you with constructive feedback using our discussion and chat forum.

 

By the end of the course, you will develop workplace-ready skills in planning and implementing projects which will prepare you for the professional exams
Collaboration Hub

Using our platform gives you the opportunity to collaborate with like minds and the course facilitator through the inbuilt discussion forum to discuss new concept learned, share ideas and elaborate on case studies.

 

You can track your progress, choose the learning sequence and determine your flow. Templates and downloadable materials are available within the course.

 

 

 

 

 
 
 
 
 
 
Key Features
 
 

High quality and interactive eLearning content
Project, Program and Portfolio Management digital lexicon
Based on the updated PMP exam outline
End of chapter quiz
Templates and Case Studies
Assessment Questions
Interactive Games for 47 Process
Discussion Forum with facilitator and other participants
35 Contact Hours Certificate
Practice Questions
6 Months access to course content

 
 
 
 
 
 
 
 
 
 

Offer Valid Till
14 July, 2017

 
 
 
 

 

 

 
[ Modified: Wednesday, 5 July 2017, 11:33 PM ]
Anyone in the world
Project management is an essential skill-set for many careers and in many contexts in our lives. Introduction to Project Management is an ideal starting point if you need to manage projects at work or at home, while not necessarily being a formally trained project manager. It is also suitable if you are considering undertaking a project in the near future and are seeking to learn and apply essential project management knowledge and skills.

FEATURES 
Intuitive training content




Discussion forum

Resources


MODULES
Introduction to project management




Influences on projects




Project management knowledge areas

Project Integration Management
ADMISSION IS FREE

 - REGISTER TODAY



Join us to explore how you can benefit from using project management techniques in your own projects.
Anyone in the world
One of the beautiful benefits of a self-paced course is the flexibility it provides -  you can take your course anytime, anywhere based on your schedule. But being successful at it will require some skills, discipline, commitment and personal organization.


We have put together these 5 tips to get you started.


Deve
lop a learning structure or schedule for your program. This will enable you create time for your program and avoid the 'I will do it later' syndrome.
Start by reviewing the course outline to understand the scope of work then designate study times for each class, and sti
ck to them.
It is beneficial if you check in on a daily basis. Take advantage of digital platforms to login and fulfill a portion of work daily. It may be as simple as reading a part of your manual or completing an assignment or connecting with colleagues in the discussion forum. Turning school into a daily activity makes it less overwhelming, and it prevents you from getting caught off guard by events.
If your course includes activities with due dates, it will be to your advantage if you can plan ahead and pace yourself. Don't cram everything to the last minute. Have a 48 hours deadline for all your due dates. This will give you enough time to finish and review your materials.
Don't be afraid to ask for help If you are having challenges with your course or the Learning Management System. Use the available channels to reach out to course mates to discuss the subject matter or contact a facilitator for assistance.
Learning comes in different forms and one of the ways to maximize your program is to collaborate with colleagues within or outside your course. Collaboration encourages accountability, cross learning and networking which gives you a richer learning experience.
Anyone in the world


The job of a project manager includes three broad areas:
Assuming responsibility for the project as a whole

Employing relevant project management processes

Leading the team

Precisely what these areas entail varies across the spectrum of roles, from the project coordinator, who has mostly administrative responsibilities, to the program manager, who may manage a hierarchy of contributors and leaders with hundreds of people or more. Regardless of any additional responsibilities, though, the following three areas are required: understanding your project, establishing required processes, and leading your team.



Understanding Your Project
In most cases, regardless of your role description, you own the project that has your name on it. The project size and the consequences of not succeeding will vary, but overall the buck stops with you.
It is up to you to validate the project objective and to document the requirements. As part of this, develop a clear idea of what ''done'' looks like, and document the evaluation and completion criteria that will be used for project closure. A number of the problems in the project initiation part of this book address this concern, but in general it's essential that you reach out to your sponsor, customer, and other stakeholders and gain agreement on this—and write it down.
You also have primary responsibility for developing and using a realistic plan to track the work through to completion, and for acceptably achieving all requirements in a timely way.


Establishing Required Processes
The processes used for managing projects include any that are mandated by your organization plus any goals that you define for your specific project. Key processes for your project include communications, planning, and execution. For communications, determine how and when you will meet and how often you will collect and send project information and reports. Also determine where and how you will set up your project management information system or archiving project information. For planning, establish processes for thorough and realistic project analysis, including how you will involve your team members.
Executing and controlling processes are also essential, but none is more important than how you propose to analyze and manage project changes. There are many pointers on all of this throughout the problems in the project initiation part of this book.
Setting up processes and getting buy-in for them is necessary, but it is never sufficient. You must also educate the members of your team and relevant stakeholders to ensure that everyone understands the
processes they have committed to. Also establish appropriate metrics for process control and use them diligently to monitor work throughout your project.


Leading Your Team
The third significant responsibility is leading the team. Leadership rests on a foundation of trust and solid relationships. Effective project managers spend enough time with each team member to establish strong bonds. This is particularly difficult with distributed teams, but if you invest in frequent informal communications and periodic face-to-face interactions you can establish a connection even with distant contributors. You will find many helpful suggestions for dealing with this throughout the part of this book on teamwork.
Projects don't succeed because they are easy. Projects succeed because people care about them. Leadership also entails getting all project contributors to buy in to a vision of the work that matters to them personally. You must find some connection between what the project strives to do and something that each team member cares about. Uncovering the ''what's in it for me?'' factor for everyone on the team is fundamental to your successful leadership.
[ Modified: Thursday, 15 June 2017, 11:10 AM ]
Anyone in the world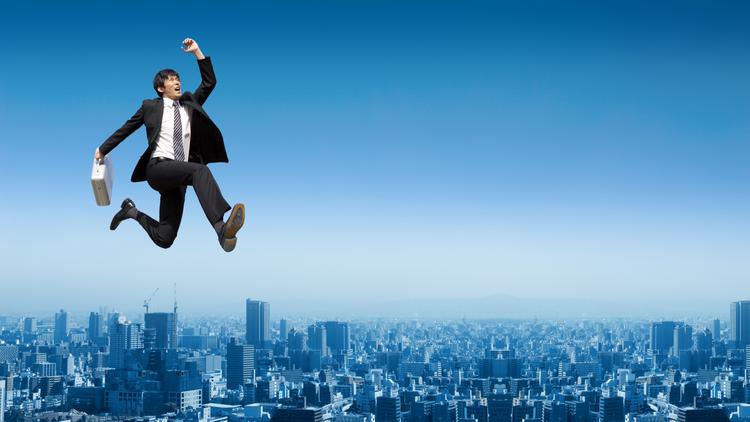 Across the globe, there's a widening gap between employers' need for skilled project management workers and the availability of professionals to fill those roles. 
The latest PMI-commissioned talent gap analysis by Anderson Economic Group (AEG) points to outstanding opportunities in jobs and career growth for project managers within the 11 countries studied. Through 2027, the project management-oriented labor force in seven project-oriented sectors is expected to grow by 33 percent, or nearly 22 million new jobs.
By 2027, employers will need nearly 88 million individuals in project management-oriented roles. China and India will represent more than 75 percent of the total project management-oriented employment.
This report shows that project managers are important contributors to productivity. Talent shortages in the profession can potentially create risks of nearly US$208 billion in GDP over the 10-year period in the 11 countries examined.
This trend, introduced in PMI's first talent gap analysis completed in 2008, has grown, and even outpaces the projections in our second analysis completed in 2012. 

There are several catalysts for the gap:

A dramatic increase in the number of jobs requiring project-oriented skills. 

Attrition rates, including professionals retiring from the workforce. 

A significant uptick in demand for project talent, especially inrapidly developing economies such as China and India.

As opportunities are growing, much of the available talent is reaching retirement age. These factors are creating an extraordinarily positive jobs outlook for skilled project professionals.
These factors further reinforce the role of project managers in driving change and innovation in the organizations they serve. Whether directly or indirectly, projects can—and do—change our world every day.

As a result, the project talent of today and tomorrow is at the forefront of substantial opportunity. And there's an imperative to encourage more talent to enter the profession and narrow the talent gap.
[ Modified: Thursday, 3 May 2018, 5:10 PM ]
Anyone in the world
The Project Management Professional (PMP)® is the most important industry-recognized certification for project managers.

You can find PMPs leading projects in nearly every country and, unlike other certifications that focus on a particular geography or domain, the PMP® is truly global. As a PMP, you can work in virtually any industry, with any methodology and in any location.

The PMP can also provide a significant advantage when it comes to salary and earning potential. Among survey respondents to PMI's Earning Power Salary Survey, those with a PMP certification garner a higher salary (20% higher on average) than those without a PMP certification.*

Employers benefit as well. When more than one-third of their project managers are PMP-certified, organizations complete more of their projects on time, on budget and meeting original goals. (Pulse of the Profession® study, PMI, 2015.)
The PMP signifies that you speak and understand the global language of project management and connects you to a community of professionals, organizations and experts worldwide. Become a PMP and become a project hero.
Who Should Apply?
If you're an experienced project manager responsible for all aspects of project delivery, leading and directing cross-functional teams, then the PMP is the right choice for you.
Gain and Maintain Your PMP
The certification exam has 200 multiple-choice questions, and you have four hours to complete it.
To maintain your PMP, you must earn 60 professional development units (PDUs) every three years.
Prerequisites
Secondary degree (high school diploma, associate's degree or the global equivalent)
7,500 hours leading and directing projects
35 hours of project management education
OR
Four-year degree
4,500 hours leading and directing projects
35 hours of project management education
Anyone in the world
The Project Management Professional (PMP)®, along with all PMI certifications, is driven by current practices in the profession. Because project management is evolving, so is the PMP exam.

As a result of the release of the

PMBOK®

Guide

– Sixth Edition in September 2017, the PMP exam will change soon. These updates will ensure the exam content is consistent with the

PMBOK®

Guide

.

Active practitioners from around the world author our exam questions as well as the

PMBOK®

Guide

to ensure the PMP remains relevant and reflects current practice.


Although the PMP is not a test of the
PMBOK Guide®
, it is one of the primary references for the exam. Some of the updates you can expect to see surround lexicon changes and terminology used within the exam as well as harmonization of process groups, tools, and techniques.
If you're utilizing the
PMBOK Guide®
as a study tool for the PMP, you can expect to find the following updates in the
PMBOK Guide®
– Sixth Edition:
A new chapter on the role of the project manager has been added to focus on leading projects effectively – competencies, experience and skills that are all necessary.

Two Knowledge Areas have been re-named to more accurately reflect which elements can be managed… and which can not:

Time Management is now Schedule Management

Human Resource Management is now Resource Management
Every Knowledge Area features four new sections:
Trends and Emerging Practices

Considerations for Agile/Adaptive Environments
[ Modified: Wednesday, 14 June 2017, 12:48 AM ]